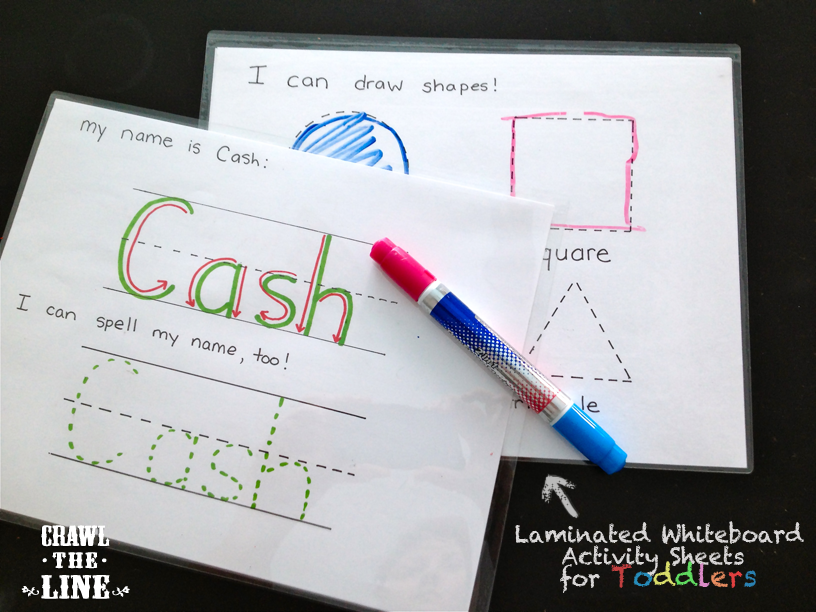 Hey Crawlers! Today I thought I'd share a pretty cool activity sheet that I made for Cashers to help him with his letters, shapes, numbers & colours!
It's not completely mess-free (what is with a toddler?!) but it's pretty darn close!
The stuff you need is simple:
(1+) Self-Adhesive Laminating Sheets (8.5 x 10) - I got them at the dollar store!
(1+) Pieces of White paper (8.5 x 10)
1+ Dry Erase Markers
1 Ruler
1 Double Sided Tape
1 Drawing Pen
It's pretty self-explanatory to make, but in case you were wondering, you can make it pretty easily by:
Step 1: Draw Activity Sheets (I do them double sided, so one activity per sheet) and make it something that can be done over & over again.
Options: Colour Matching, Spelling your name, Letter Tracing, Drawing Feelings on a Face, Tracing Shapes, Matching Letters... the list goes on!
Step 2: Tape the sheets together back to back (with the double sided tape!) and then place them inside the non-sticky side of the adhesive sheets. Make sure it's in straight and then tear the middle strip out of the paper and peel back the film on the adhesive side, s.l.o.w.l.y. laying it across the front of the sheet.
To avoid bubbles make sure you do this slowly, but to make sure there aren't any you can use a credit card or the ruler to press out any bubbles.
Step 3: Draw! YAY! These activities work best if you do them with your toddler to start, eventually they can do them on their own, though!
Here's the visual tutorial!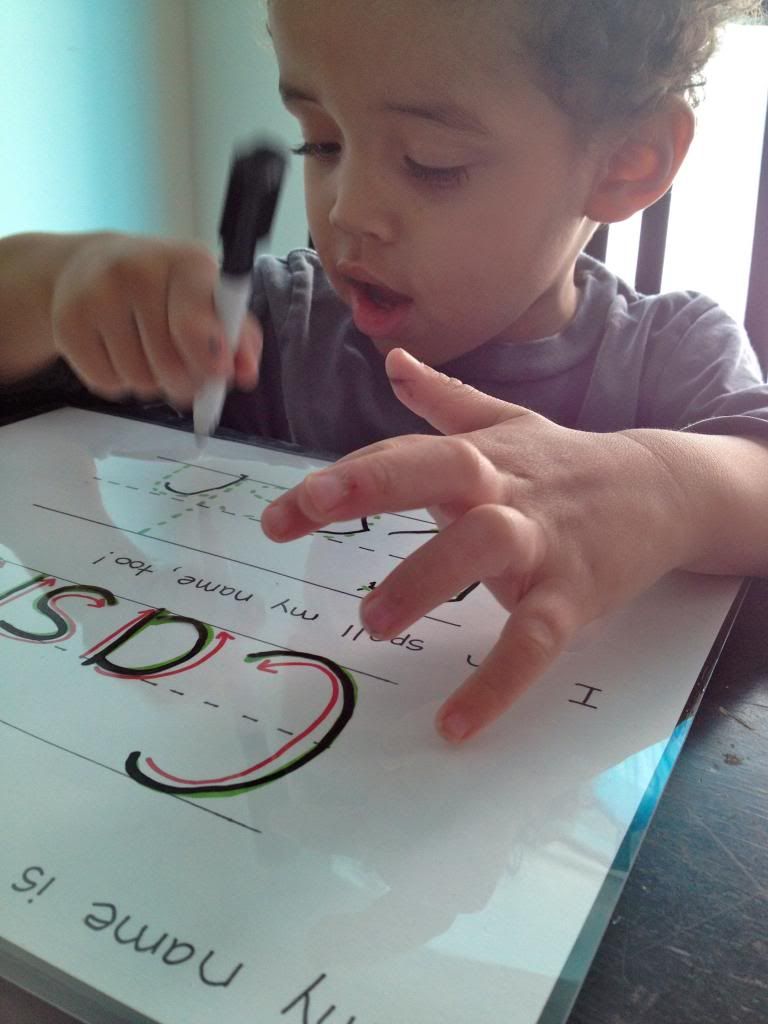 Verdict? Cash loves them!!!
At LEAST ten minutes of attention!
I'm sorry and You're Welcome!
C