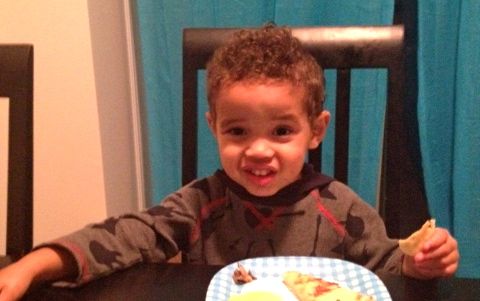 It happened. My toddler finally grew into my potty mouth. This week Cash dropped the F bomb. But he didn't just say "F---!" he said "F***ing Trees!", Yep. My kid used the F bomb... in context!
As humiliated as I should be that the occasional times I've cussed in front of my toddler he managed to pick it up, I kinda think it's funny. That and I don't want to make a big deal about it, because then he'll learn it's a naughty word and use it all the time. I kinda giggled through my nose and said "not a nice word, Cashy!" .... Hubs looked like he wanted to drop an F-Bomb on me!
Has your kid dropped a cuss yet? How'd they throw it down? How'd you react?